Anna Borkowska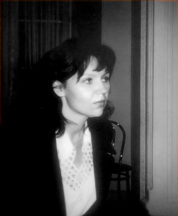 Graduated from the Tallat-Kialpsza High School of Music as well as from the Lithuanian Academy of Music and Theatre in Vilnius (1990) with degrees of pedagogy, accompanist and chamber musician. Between 1990 and 1991 she worked as an accompanist at the Vocal Department of that Academy of Music. Since 1993 she is an accompanist and pedagogue at the High School of Music in Suwałki and the Music School in Augustów. Between 1997 and 2013 she held position of Head of Piano Department.
She was awarded by the President of Suwałki (2006) and three times by Award of the Artistic Education Centre (2008, 2013 and 2014). In 2013 she received the Merit to Polish Culture honorary distinction and the Medal of the National Education Commission. She holds a position of a piano lecturer of the consulting office of the Artistic Education Centre in Augustów. Graduates from her piano class continue their musical education in numerous Polish Academies of Music – in Gdańsk, Bydgoszcz, Białystok and Katowice.
She has been member of jury panels at the numerous public auditions of the Artistic Education Centre as well as piano competitions in Poland and abroad. She also has been a lecturer of piano courses in Poland (in Krynica Górska, Szczecinek and Kielce). Students of her piano class have been awarded by prizes and distinctions of numerous piano competitions.